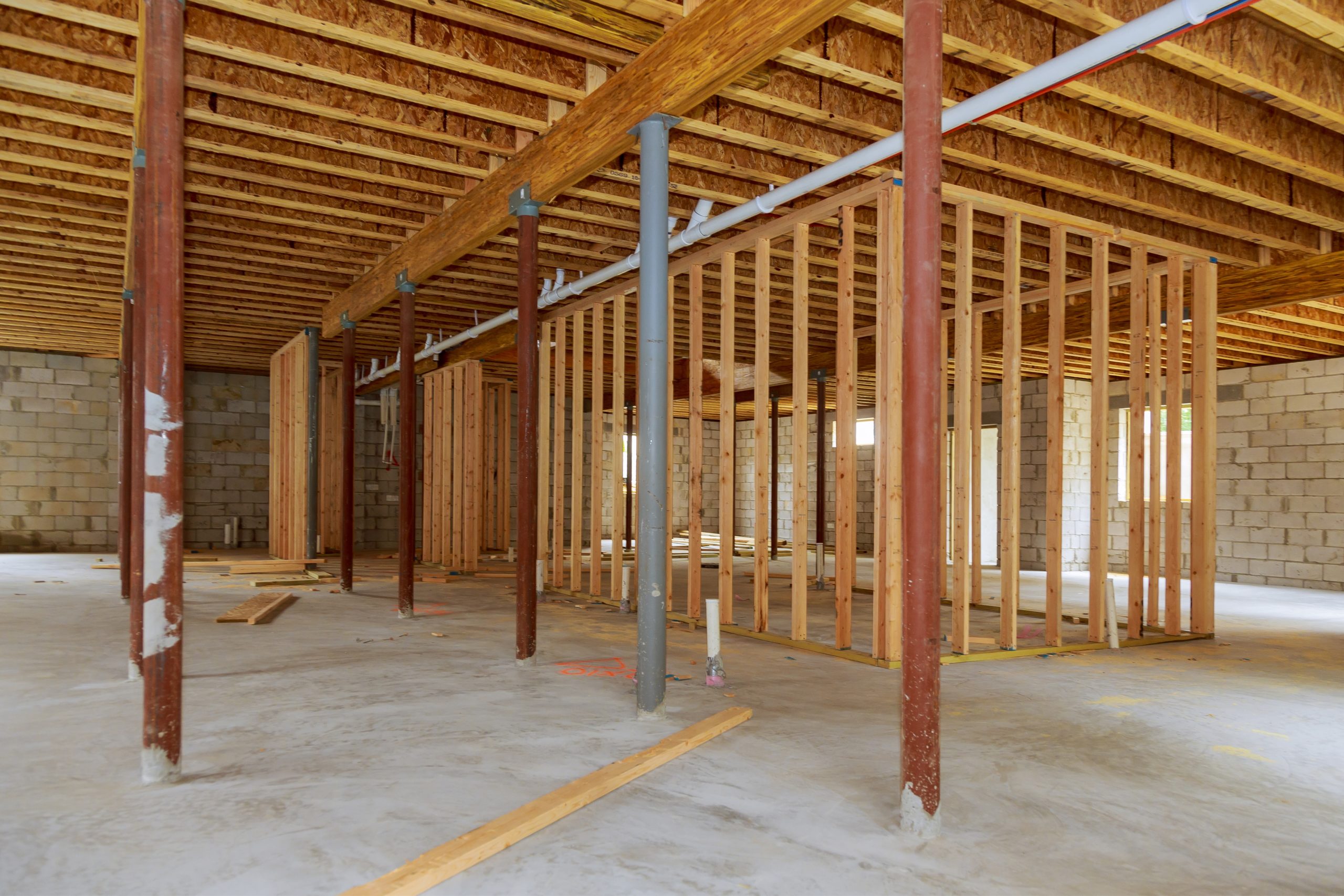 Basements offer numerous perks to a home so remodeling or finishing a basement can prove to be a very worthwhile investment. What exactly are the benefits of remodeling your basement though? Here are a handful of many possible advantages of having a remodeled or finished basement:
Increased property value
Increased storage space
A more energy efficient basement
Provides options for extra rooms
A more comfortable basement
Like many home projects, remodeling or finishing your basement can be a big undertaking, but few are quite as rewarding.
Triple Crown Construction: Your Trusted Partner for Basement Remodeling Martinsburg, WV
Welcome to Triple Crown Construction, your go-to basement remodeling company in Martinsburg, WV. As a reliable team of contractors, we offer comprehensive basement renovation services that make transforming your outdated bathroom or reinventing your basement space an exciting endeavor rather than a daunting task.
Our Services: Basement Remodeling and Beyond
With a firm commitment to high-quality service, our professional team offers various remodeling services, with our primary focus on basement remodeling Martinsburg. Whether it's a wall that needs a fix or a mold situation that requires attention, we are your trusted general contractor. Here's what you can expect from our basement remodeling contractors:
Basement Remodeling:
Are you using your basement just to keep old stuff? With our team's cool ideas, we can make your basement a fun place to hang out. It could have a small kitchen, a bar, or even a place to watch movies. We'll make sure it's safe from things like mold, a kind of fungus that can grow in damp places.
Bathroom Renovation
Do you feel like your bathroom is very old-fashioned? Our team at Triple Crown Construction can help make it look new and fancy. We'll change things around to make sure your bathroom is a place where you feel comfortable.
Kitchen Remodeling
The kitchen is an important part of your home, like its heart. We can help make it look better and more comfortable for you to cook in. Whether you need new cupboards or a new sink, we'll make sure it all fits together just right.
Foundation Repair
A house is only as strong as its foundation. It's like the roots of a tree. It holds the house up. If your home's foundation is broken, we can fix it. This will make your home stronger and safer to live in.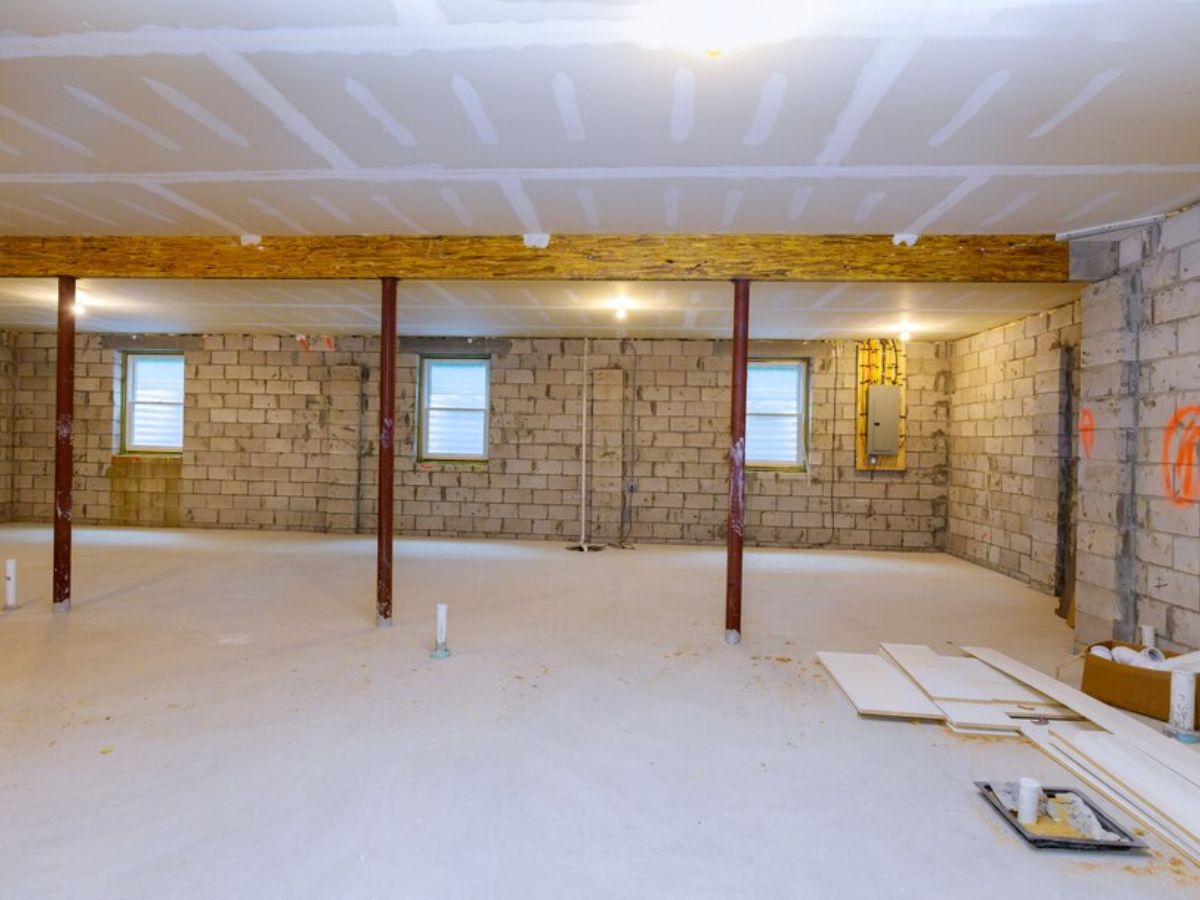 Why Choose Us: A Team of Professionals Serving Martinsburg, WV
What adds the most value when finishing a basement? It's not just the materials or design but the quality of execution and the peace of mind that comes from working with a reputable company. As
custom home builders in Martinsburg
, WV, we have the ability to bring your dream projects to life.
So, what is the hardest part of finishing a basement? As experienced contractors, we believe it's acquiring the necessary permits and ensuring all the details are taken care of, from mold prevention to maximizing space, while ensuring the homeowners' comfort and satisfaction.
Triple Crown Construction, LLC, is more than just a business; we are a team of professionals with a passion for construction, remodeling, and renovation projects. We strive to ensure each project's successful completion, with an emphasis on quality and customer satisfaction.
Contact Us Today for a Free Quote
Basement remodeling Martinsburg, WV, is our expertise, and we are proud to be serving the eastern panhandle of West Virginia. Let's discuss your home improvement project and see how our team can bring your vision to life. For more information about our basement remodeling services or to receive a free quote, contact us today.
With Triple Crown Construction, you'll find that transforming your basement from a simple storage area into a quality, usable space is no longer a nightmare but an exciting journey towards a better home life. Let us execute your dream project today.