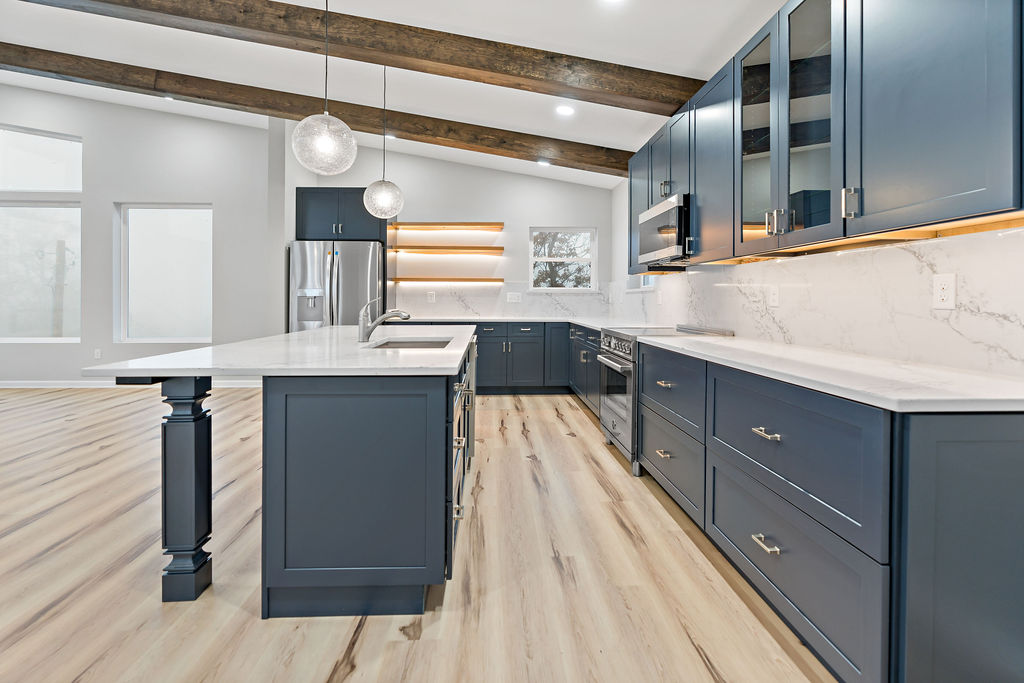 Remodeling your kitchen can be a big undertaking, but it can also prove to be very rewarding. So, what are some of the benefits of remodeling a kitchen? Some notable perks you can experience if you decide to remodel your kitchen can include:
A more up to date and modern kitchen
Increased property value
A more sustainable and eco-friendly kitchen
A kitchen that is more comfortable and safe to use
Increased storage space
These are just a small handful of the many possible benefits that you can experience if you decide to remodel your kitchen. While remodeling a kitchen is a very big project, the benefits of doing so make it all worth the time and money put into it.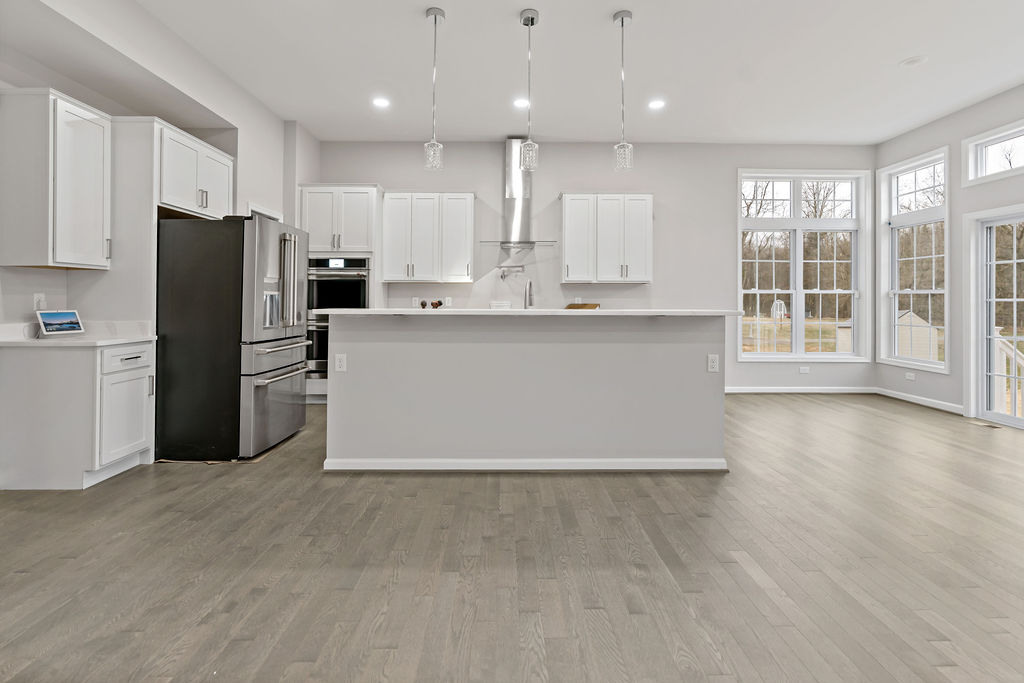 Mastering Kitchen Remodeling Martinsburg: Your Guide to Excellence
Welcome to Triple Crown Construction, your local expert in Kitchen Remodeling Martinsburg. We are a professional, business-to-business kitchen remodeling contractor specializing in providing top-notch kitchen remodeling services in Martinsburg, West Virginia.
Why Choose Us For Kitchen Remodeling?
Quality work, long-term value, and excellent job execution are the hallmarks of our services. Our experienced team, known for their proficient skills and committed service, takes pride in creating dream kitchens for businesses and large home builders. We strive to provide our customers with a great experience, and here's why:
Expertise: We bring extensive knowledge to every project, whether it's a complete kitchen renovation or installing new cabinets.
Quality Materials: From granite countertops to amazing tile backsplashes, our selection of materials promises to match any style.
Efficient Process: We have covered all aspects of the remodeling process to ensure we complete projects within the agreed timeframe.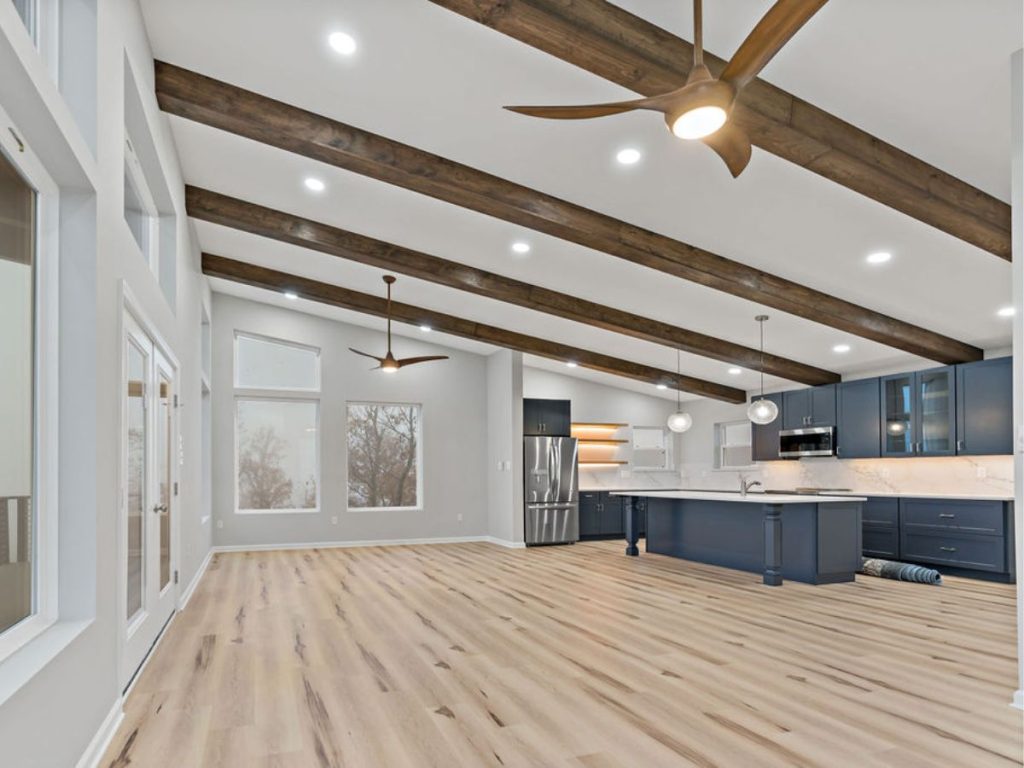 Understanding Kitchen Remodeling Costs
When you think about fixing your kitchen, you might ask, "What amount of money will I need for my kitchen makeover?", "What is a realistic budget for a kitchen remodel?", "What's the most expensive part of a kitchen remodel?" The answer depends on a few things. It's a bit like when you go shopping. If you pick more fancy stuff, like shiny new cabinets or pretty granite countertops, it costs more. It also depends on how much change you want to make in your kitchen. But here's the good news! At Triple Crown Construction, we have different choices to suit your budget, and we promise to do excellent work. So, no matter how much you spend, your kitchen will look amazing, and you'll be happy with the result!
Timeframe of a Kitchen Remodel
"How long does a kitchen remodel take?" is another question you might have. Well, just like a big school project, the time it takes depends on how complicated and big the task is. Imagine trying to build a model airplane versus building a whole city of Lego blocks – the bigger project takes more time, right? But don't worry! Our fast and organized team at Triple Crown Construction has a great plan to make sure your business keeps running smoothly while we work. We want to make fixing your kitchen fun and exciting, and we always try to finish the job as quickly as we can.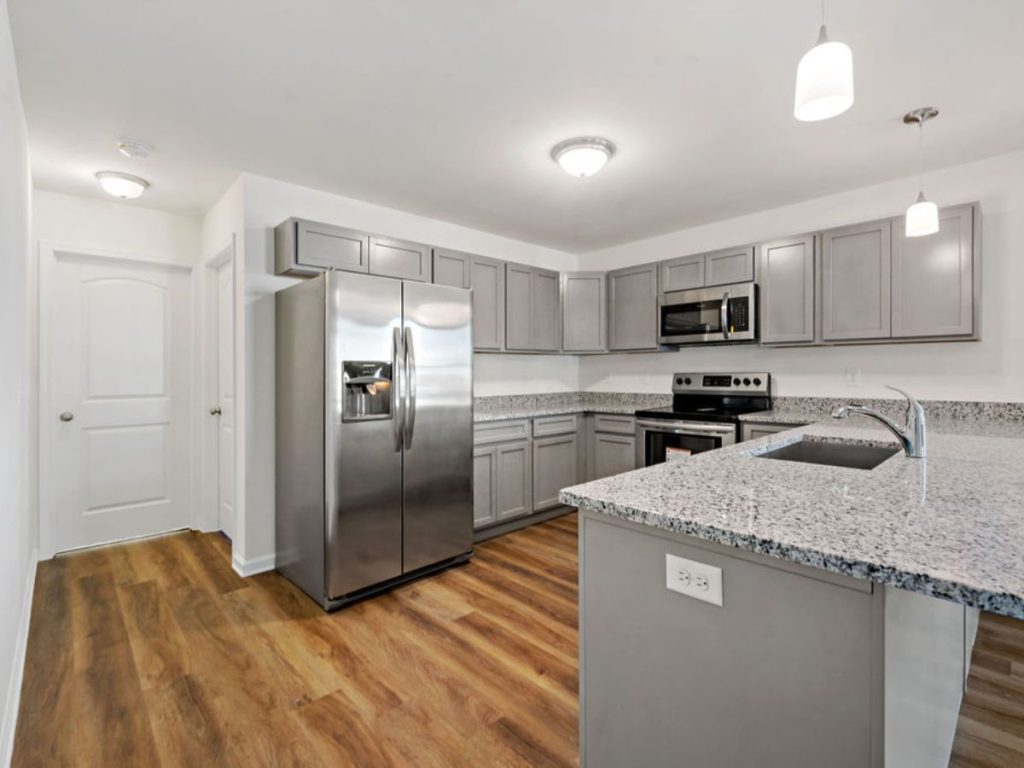 Your Kitchen Remodeling Contractor in Martinsburg, WV
As the leading general contractor Martinsburg, we understand the market, the unique needs of businesses in the Martinsburg area, and how to deliver on those expectations. We assure quality, efficiency, and excellent work in all our projects.
Whether you want to fix up a small kitchen space or transform a large room into a professional kitchen, Triple Crown Construction is the key. We take pride in our ability to transform your vision into reality, adding value to your business and impressing your customers.
Visit our showroom to get inspired and get an estimate for your project.
Triple Crown Construction: Your trusted partner for kitchen remodeling Martinsburg, WV. We are committed to turning your kitchen remodel dream into reality while providing excellent value for your money. Contact us today, and let's get started on creating your dream kitchen!